Mar 14, 2016 @ 01:52 PM — by Neil L. Starr, DDS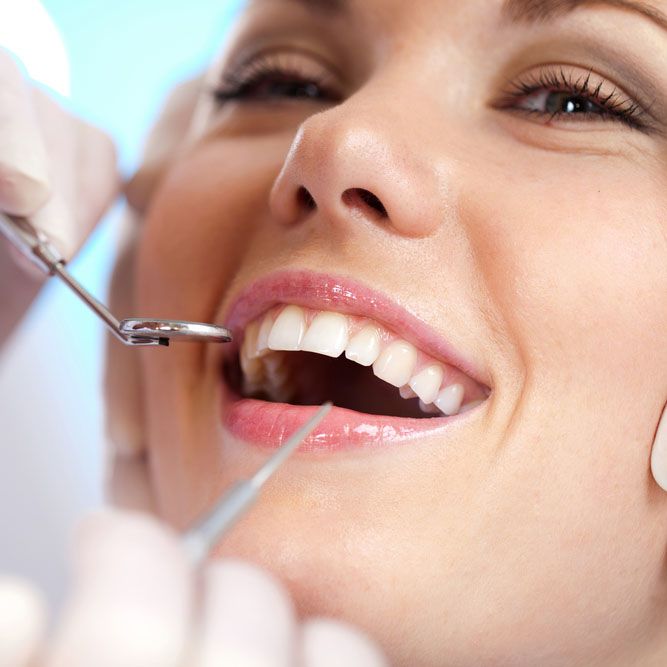 Patients can trust in Dr. Neil Starr, a leading dentist serving the greater Washington, DC area. He offers a wide array of advanced cosmetic and restorative dentistry treatments to enhance dental wellness and smile aesthetics.
The cornerstone of any good dental practice is routine dental visits and checkups. Let's consider their importance right now.
The Importance of Regular Dental Cleanings
Even though regular dental visits only take place every six months, they can make a major difference with regard to your overall dental health and wellness. These regular visits to your dentist will help you get the dental treatment you need, addressing minor issues before they become more serious and identifying current and potential health problems so that treatment can be implemented in a timely fashion.
Taking X-rays and Other Advanced Diagnostics
X-rays are an important part of the dental visit. This will allow dentists to note the various hard tissue and soft tissue structures of the mouth. By noting the overall function and position of the teeth and jawbone, your dentist can identify various problems with alignment and overall wellness. Other types of advanced diagnostic tools may be used to address your needs.
Thorough Cleanings by Professionals
In addition to x-rays, cleanings are important in regular dental visits. This means a thorough flossing and polishing with an electric toothbrush. This will clean all of the hard to reach parts of your mouth. Some minor scraping and picking may also be involved to remove plaque and small amounts of tartar as well.
Checking Your Teeth and Gums Carefully
When your teeth have been cleaned, a dentist can then check your teeth and gums for any chips, cracks, lesions, discoloration, or other matters that may seem amiss. This careful check of your teeth and gums can allow a dentist to note signs or symptoms of a dental problem that can then be looked into and treated.
Discussing Your Dental Health Needs
If you've been noticing issues with you dental health and wellness, your dentist will want to know about it. Clicking of locking of the jaw, toothaches, chronic bad breath, and issues with dry mouth are all worth bringing up with your dentist. Discuss these issues so your dentist can consider what problems you are facing and how they can be treated.
Planning Future Treatment Needs
If you require any sort of dental treatment, your dentist will go over the overall treatment plan with you so you understand what to expect moving forward. Learning what the treatment will entail will help reduce anxiety about the procedure and improve overall patient satisfaction in the process.
Providing Pointers for Lasting Dental Wellness
Preventative care is an important part of lasting dental wellness. During your dental visit, your dentist will offer some helpful tips for lasting dental wellness to help you have a healthy smile for the years ahead. These tips might involve good dental care products to consider or ways to improve your oral hygiene practices.
Schedule a Consultation with Dr. Neil Starr
For more information about general dentistry treatments and how to help your smile be as healthy and beautiful as possible, be sure to contact our advanced dental care center today. Dr. Neil Starr and his entire team look forward to your visit and helping you make smart choices about dental wellness.