Jun 15, 2016 @ 09:00 AM — by Neil L. Starr, DDS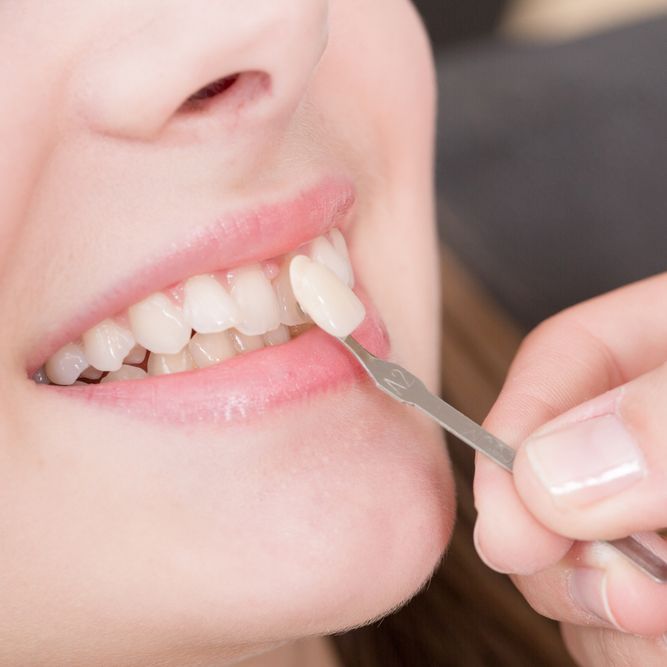 Porcelain veneers can transform the smile, masking dental flaws and imperfections to reveal a stunningly vibrant smile. With proper care, porcelain veneers can provide long lasting results. However, some dental issues may require veneers to be replaced earlier than expected. For more information about porcelain veneers replacement, schedule a consultation with Washington, DC dentist Neil L. Starr.
When Should Porcelain Veneers Be Replaced?
Porcelain veneers can last for well over ten years with proper care and treatment. Some patients may require earlier replacement of their veneers if they experience certain oral health issues, like dental injury or tooth decay. Veneers may need replacement if one or more of the following issues develop:
Tooth decay beneath the veneer: Teeth treated with porcelain veneers are just as vulnerable to tooth decay as those that remain untreated. Although porcelain veneers cover the front surface of the teeth, the backs of the teeth remain exposed, as do areas along and below the gum line. If decay develops on any portion of a tooth supporting a porcelain veneer, the veneer may need to be removed to treat the underlying decay. The veneer can be replaced after oral health is restored.
Damaged veneer: Although porcelain veneers are durable, they may become damaged if they are not properly cared for or an injury occurs. Chewing on metal or plastic pen caps, biting the fingernails, using the teeth to open packages, or teeth grinding can result in chipped or broken veneers. Damaged porcelain veneers should be replaced as soon as possible to protect oral health and keep the smile looking its best.
Dental injury: Dental injuries can directly damage veneers or the underlying teeth. If the underlying tooth is damaged, the veneer often needs to be removed and replaced to repair dental damage and restore oral health.
Loose veneer: Porcelain veneers are bonded to the teeth using strong dental cement, but over time, the bond can weaken, causing the veneers to become loose. Loose veneers leave the teeth vulnerable to decay because bacteria and food remnants can settle between the veneers and teeth.
Discrepancies between natural tooth color and veneers: Porcelain veneers don't discolor in the same manner as the natural teeth, and their color cannot be brightened with whitening treatments. As the natural teeth age and discolor, discrepancies between the brightness of porcelain veneers and the natural teeth may become evident. Even with whitening treatment, the veneers will have to be replaced in order to ensure even coloring.
Caring for Porcelain Veneers
Practicing good oral hygiene habits can help prolong the life of porcelain veneers, and keep your oral health in check. Caring for veneers is as easy as caring for the natural teeth with just a few adjustments, like avoiding overly abrasive toothpastes and hard-bristled toothbrushes, which can scratch and damage veneers. Some other tips for caring for porcelain veneers include:
Practicing good oral hygiene: Brushing twice a day and flossing once a day are two of the best ways to prevent tooth decay and gum disease, and protect your smile (and veneers) from damage.
Schedule regular dental exams: Dental exams and cleanings should be scheduled once every six months. They prevent plaque and tartar buildup and catch oral health problems early.
Don't chew on hard objects: Chewing on hard objects, like pen caps, fingernails, and hard candies, can damage veneers and the natural teeth.
Wear a mouth guard if you play sports and grind your teeth: Those who play sports, especially contact sports, or received veneers for teeth grinding, often benefit from wearing a mouth guard to protect their veneers and natural teeth from damage.
Schedule a Consultation
To find out if it's time to replace your porcelain veneers, or to discuss other treatment options, we welcome you to schedule a consultation with Dr. Starr.