Jul 15, 2016 @ 12:16 PM — by Neil L. Starr, DDS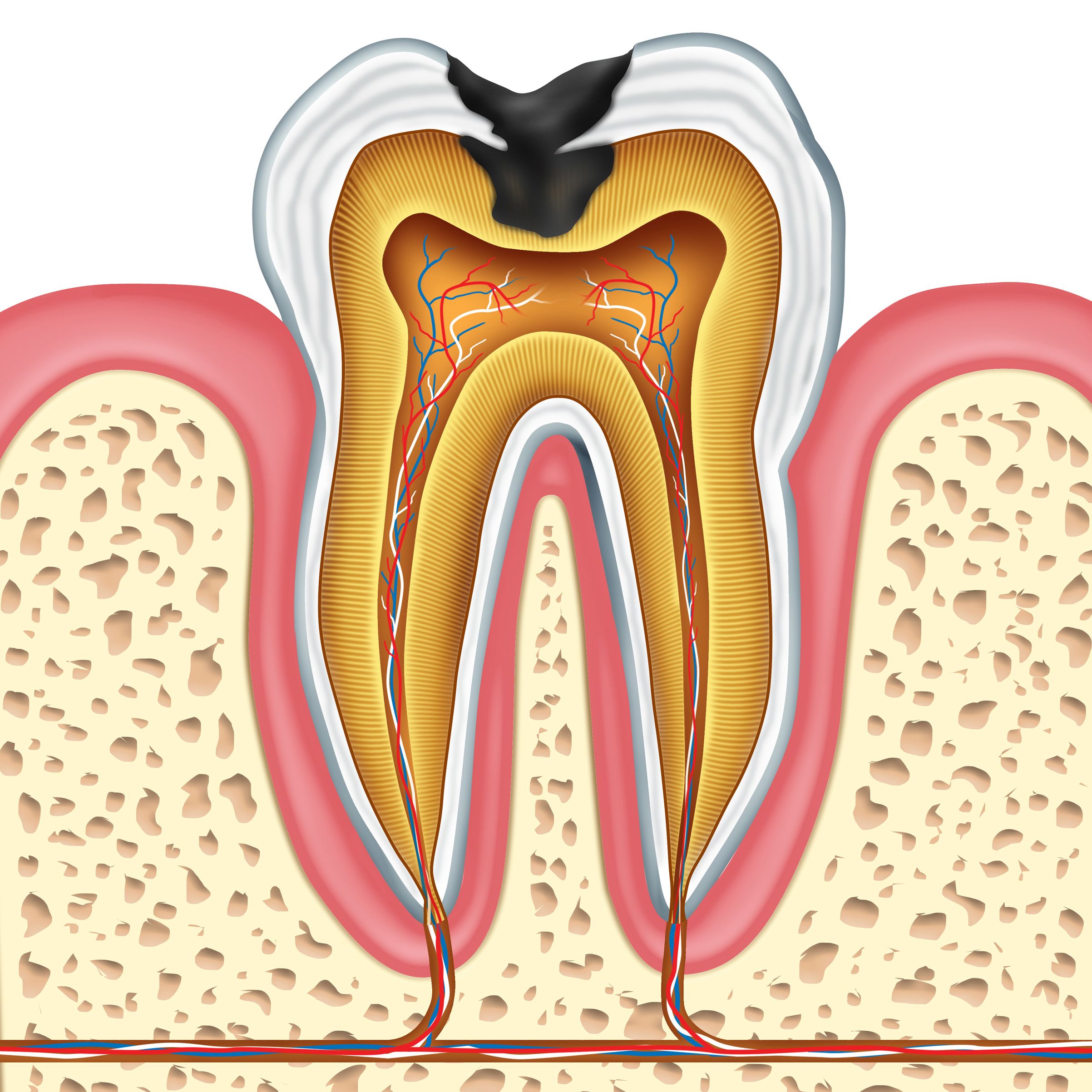 Poor oral hygiene can lead to the formation of dental cavities. Dental cavities are holes that can form on the surface of the teeth and, if left untreated, can lead to severe tooth decay and even tooth loss. Once a dental cavity forms, the tooth will not repair itself, making dental treatment essential to maintaining oral health. Restorative dentistry treatments are available to fill dental cavities and improve the smile's appearance. To find out which treatment for cavities is right for you, schedule a consultation with Washington, DC dentist Neil L. Starr.
Treatment Options for Dental Cavities
Treating dental cavities is important to protecting your oral health. Traditionally, metal (silver amalgam) has been used to fill dental cavities. Silver amalgam fillings are dark in color, causing them to stand out. In addition, they can expand and contract with temperature fluctuations, leading to dental cracks. Fortunately, dental techniques have improved and there are now multiple options to treat dental fillings, such as:
Tooth-colored fillings: Tooth-colored fillings provide an aesthetically pleasing option for treating dental cavities. Tooth-colored fillings are made of composite resin matched to the natural color of the teeth, providing a seamless match. Tooth-colored fillings restore dental strength and may even be used to replace old metal fillings.
Inlays and onlays: Dental cavities may also be treated with inlays and onlays. Inlays and onlays are also tooth-colored. They are made of dental porcelain, which provides a seamless blend between the restoration and natural tooth. Inlays may be used for cavities isolated within the cusps of the molars. Onlays are used when damage is more severe, extending beyond one or more cusps.
Dental crowns: Those with large cavities, or severe decay, may benefit from porcelain dental crowns. Porcelain dental crowns are tooth-shaped restorations custom-crafted to match the surrounding teeth. Dental crowns fit over damaged teeth, restoring dental strength, appearance, and function.
Preventing Dental Cavities
Many dental cavities can be prevented with proper dental care and practicing good oral hygiene. Seeing your dentist every six months for an exam and professional cleaning can help catch damage early and prevent tooth decay from occurring. In addition to regular dental exams, follow these tips to prevent dental cavities:
Brush twice a day: Brush the teeth for a full two minutes at least twice a day.
Floss at least once a day: Floss everyday, taking care to floss alongside each tooth and well into the gum line.
Rinse the mouth with water: Rinse with water after meals and between brushings.
Chew sugar-free gum: Chew sugar-free gum after meals to remove food debris and reduce the risk of cavities.
Limit sugary, acidic foods and drinks: Avoid sugary and acidic foods and drinks, as these increase the risk of cavities.
Find Out Which Treatment Is Right for You
Failing to undergo treatment for dental cavities can lead to painful root canal infections and tooth loss. Fortunately, cavities can be easily treated. To find out which treatment is right for you, schedule a consultation with Dr. Starr.