Dec 15, 2017 @ 10:00 AM — by Neil L. Starr, DDS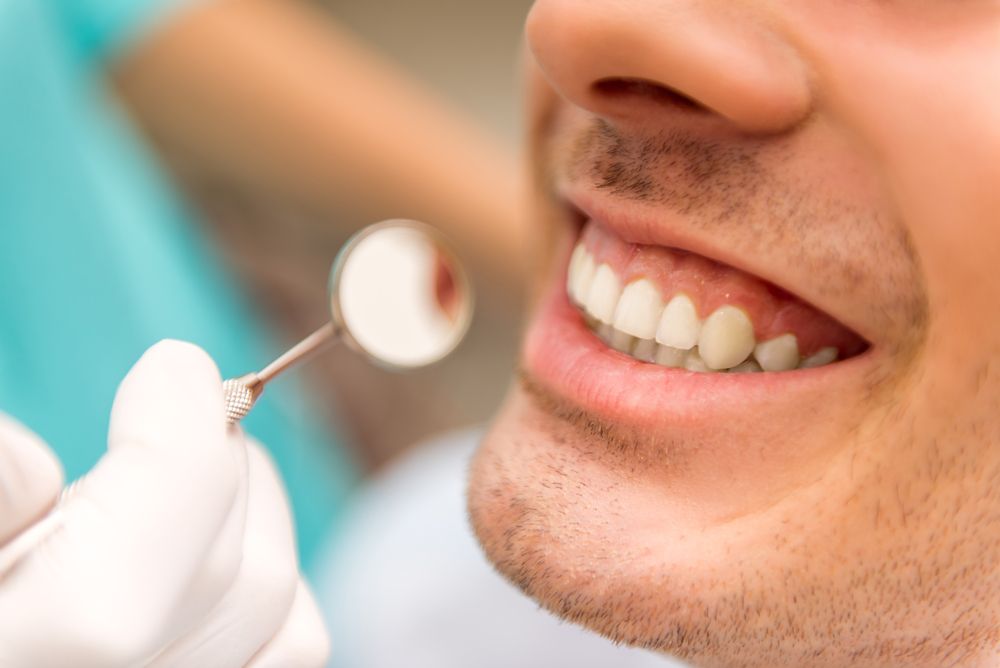 Overlapping teeth can diminish the beauty of a smile. Often, they can cause people to feel self-conscious or insecure to the point that they cover their mouths when they talk or laugh.
In years past, orthodontic treatment was the only option available for patients wishing to straighten their teeth. Fortunately, advances in our field have brought us treatments in cosmetic dentistry that can correct overlapping teeth. These procedures are effective and less invasive than traditional alternatives.
Here, we discuss some of the most common treatments for overlapping teeth, available at our Washington, D.C. practice.
What Causes Overlapping Teeth?
Overlapping teeth is a condition that can occur for several reasons. Patients who developed habits in infancy, such as persistent pacifier use, bottle use, or thumb sucking, may have overlapped teeth.
If a tooth has been missing for several years, it can result in various types of misalignment, including overlapping. Like many other dental characteristics, overlapping teeth can be a result of genetics, as well.
Cosmetic Options for Treating Overlapping Teeth
The best treatment for overlapping teeth will depend on your unique situation. In some cases, if overlapping teeth are leading to structural damage or bite issues, we may discuss orthodontic treatment.
In most cases, however, this condition can be treated effectively with cosmetic options. In our practice, Dr. Starr offers several cosmetic procedures for the treatment of overlapping teeth. Some of these include:
Porcelain Veneers: The most common treatment for the correction of overlapping teeth, porcelain veneers are ultra-thin shells that are affixed to the front surfaces of the teeth. Veneers can conceal minor imperfections, including overlapping. These fabrications are custom-made and color-matched to your surrounding teeth for a beautiful smile.
Dental Crowns: Sometimes used in combination with porcelain veneers for patients with overlapping teeth, crowns are custom restorations that fit over the entire tooth to conceal flaws and strengthen the structure. In order to place the crown, the natural tooth structure will be reduced to allow a proper fit.
Dental Bonding: In cases of mild misalignment or overlapping, dental bonding can be used. This procedure is performed by applying a composite resin material on the tooth to camouflage the imperfection. Dr. Starr will shape the material and polish it to a natural-looking shine.
Because each patient is different, necessary treatment will depend on several factors. During an initial consultation with Dr. Starr, he can listen to your concerns and help you determine a treatment plan that will effectively meet your unique goals.
Benefits of Treating Overlapping Teeth
Patients who are dissatisfied with their smile can enjoy many long-lasting benefits. Addressing overlapping teeth can give your smile an aesthetic boost and improve your overall appearance. When you look and feel your best, it gives you the self-assuredness you need to take on your day. By addressing your aesthetic flaws, you can smile more often and feel confident.
Learn More about Our Cosmetic Services
If you have overlapping teeth, or any other cosmetic issue that is keeping you from living life to the fullest, our treatments in cosmetic dentistry may be the solution for you.
Dr. Starr can design a custom plan to deliver the beautiful smile you desire. As always, our team is here to answer any questions you have. To reach a staff member for schedule a visit, call our office at (202) 293-7177 or contact us online.