May 1, 2018 @ 11:55 AM — by Neil L. Starr, DDS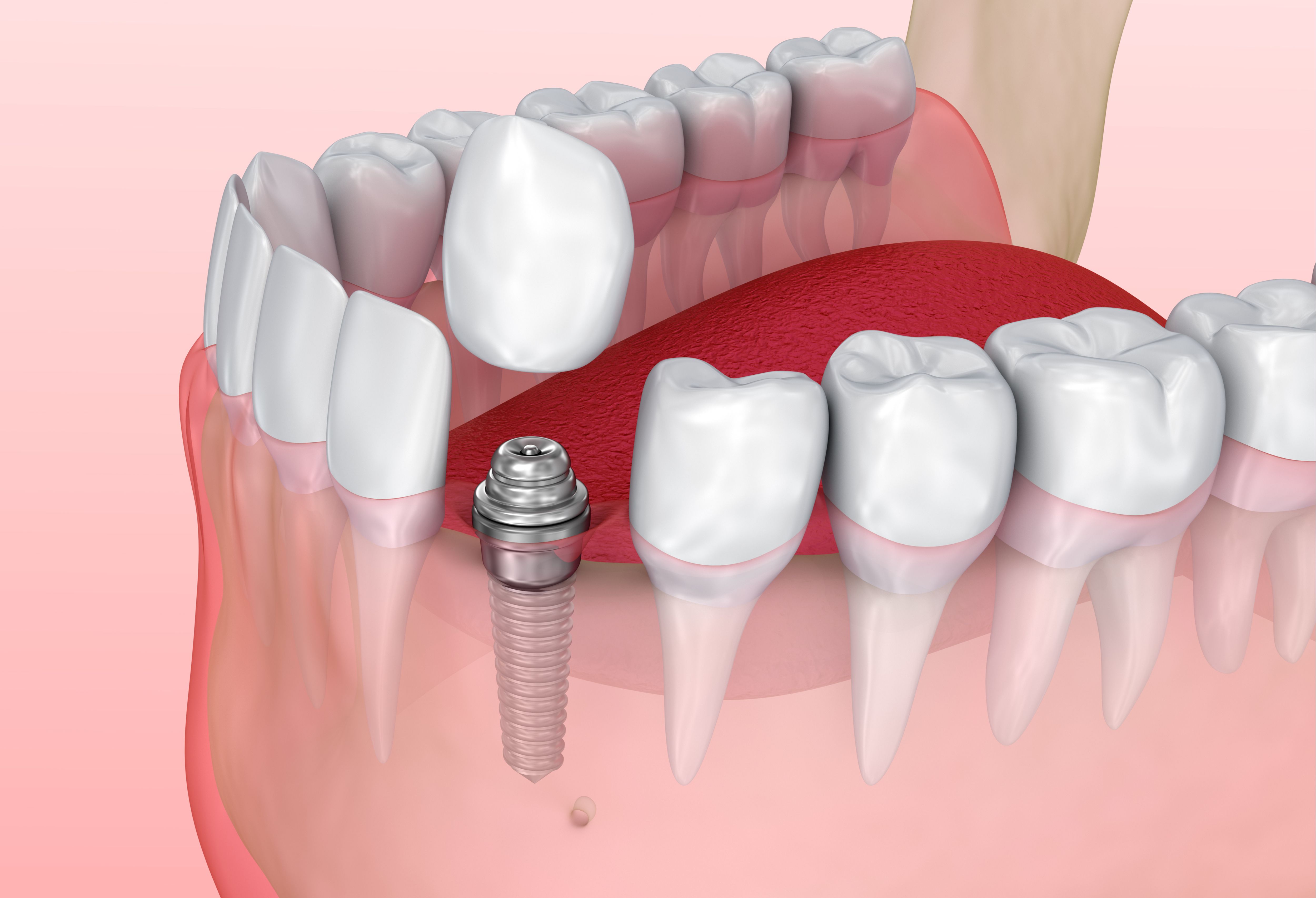 Tooth loss is perhaps one of the greatest challenges and causes of poor self-confidence. It will not only keep you from smiling confidently and enjoying life to the fullest, but it can also lead to several oral health complications, such as jaw pain, bone degeneration, and dental misalignment.
There are a variety of treatment options available for the replacement of missing teeth, such as traditional dental bridges and dentures, but dental implants are the most viable treatment for missing teeth available today.
Renowned dentist and prosthodontist, Dr. Neil Starr in Washington, DC, discusses why dental implants are a good option for restoring your smile.
What Are Dental Implants?
Dental implants are small, screw-like posts that are typically made of titanium and designed to support a single dental crown, dental bridge, or full arch denture.
The number of implants required will depend on the number of missing teeth and the type of restoration. The implant is surgically inserted into your jawbone to replace the missing tooth root. It provides a solid base for your customized implant-supported restoration so that you can easily chew and talk.
The entire process generally takes about four to six months. While it offers a longer treatment timeline than traditional restorations, it is considered a permanent solution for replacing missing teeth.
Implant-Supported Restorations vs. Traditional Restorations
Traditional dental bridges and dentures offer low initial costs and can be affixed faster than implant-supported restorations, but they typically need to be replaced every five to seven years and can cause bone degeneration.
Perhaps one of the greatest benefits of dental implants is their ability to mimic natural tooth roots. Every time you chew or bite down, the implant stimulates the nerves within your jawbone to counteract bone loss, which is often associated with missing teeth and traditional restorations.
What Makes Dental Implants So Great?
In addition to the longevity and oral health benefits of dental implants, they also offer realistic and more comfortable results. Implant-supported restorations are the only tooth loss treatment that can replace the whole tooth from root to crown.
This not only prevents bone loss, but also provides seamless aesthetics. Your restoration will be customized to provide the most natural and aesthetically pleasing results. Unless you reveal it, most people will be unaware you are wearing an implant-supported restoration. In fact, over time, you will become so used to your restoration, that you will even forget you are wearing one.
Your implant-supported restoration will be securely fastened to your dental implants. You will never have to worry about your restoration shifting out of place, causing uncomfortable sores or embarrassing situations, as is often associated with traditional dentures.
Dr. Starr offers a variety of dental implants. During your consultation, he will discuss the different types in length, what to expect during the treatment, your estimated timeline, and help you decide which implant-supported restoration will offer the best results.
Contact Us
Don't let tooth loss keep you from showing off your smile! Whether you are missing one tooth, just a few teeth, or entire row, Dr. Starr can help you restore your smile with dental implants and a customized restoration. To schedule your consultation, please contact our office today.