Feb 1, 2019 @ 09:13 AM — by Neil L. Starr, DDS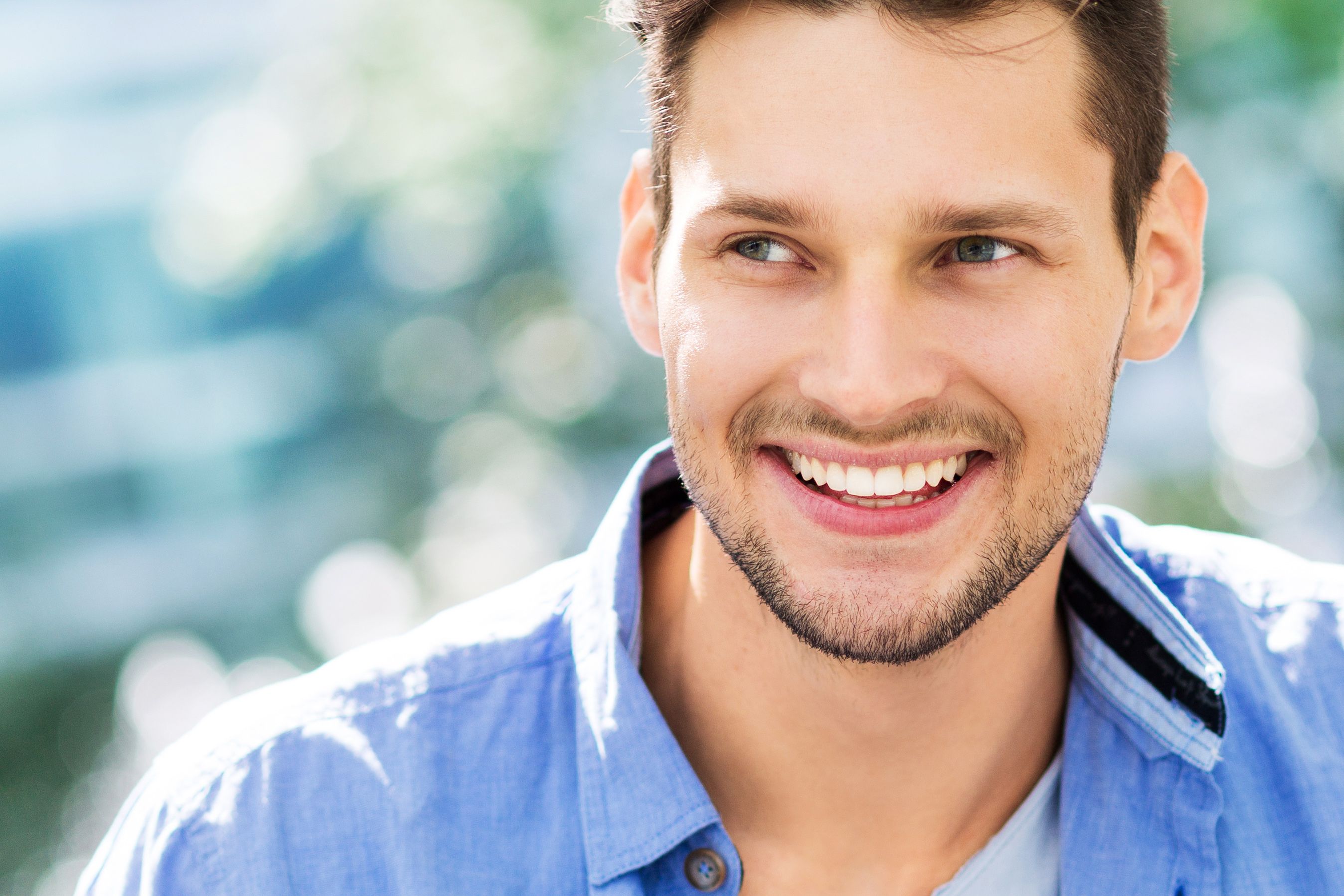 Full mouth reconstructions and smile makeovers can both improve the appearance of your smile, but the two treatment plans have different goals.
Full mouth reconstructions are restorative in nature and employ dental implants, bridges, and other options to rebuild the smile. Smile makeovers use cosmetic procedures like teeth whitening and porcelain veneers to improve the appearance of the smile.
Dr. Neil Starr and our staff in Washington, DC provide both options, and they will be glad to explain the differences between the two treatment plans. To learn more about full mouth reconstruction vs. smile makeover, read on.
What Is Full Mouth Reconstruction?
The goal of full mouth reconstruction is to completely restore a patient's oral health. During your initial evaluation, Dr. Starr will examine your teeth, gums, jawbone, and head using advanced diagnostic technology.
Dr. Starr's office has an onsite i-CAT cone beam scanner that gives him a complete view of the patients' jaw and underlying structures. Once Dr. Starr has assessed your oral health, your comprehensive treatment plan may include:
Tooth extractions
Dental implants
Dental crowns
Bridges
The benefits of full mouth reconstruction may include improved chewing function, lower risk of gum and jawbone recession, lower risk of periodontal disease, and less discomfort while chewing.
What Is a Smile Makeover?
Smile makeovers address several cosmetic concerns within one comprehensive treatment plan. Dr. Starr will look at your needs holistically before making recommendations on cosmetic treatments.
Once a treatment plan is developed, a mockup will be shown to preview the potential results.
Your customized smile makeover may include:
Porcelain veneers
Teeth whitening
Gum reshaping
Dental bonding
Replacement of worn restorations
A smile makeover can boost your self-esteem and give you newfound confidence.
Which Treatment Plan Is Right for Me?
A good candidate for full mouth reconstruction may have the following dental problems:
Broken or cracked teeth
Missing teeth
Gum disease
Root canal infection
Cavities
Enamel erosion
Eligibility for a smile makeover may be determined by the following factors:
Tooth discoloration
Small teeth
Uneven gum line
Visible fillings
Minor chips or cracks
Gapped teeth
Tooth misalignment
Good candidates for a smile makeover should be in good oral health. Patients should also have realistic expectations on the results they can expect, and be prepared to follow the dental hygiene guidelines set by Dr. Starr.
Is Full Mouth Reconstruction or a Smile Makeover Right for You?
A full mouth reconstruction serves to restore oral health while a smile makeover focuses on the appearance and luster of your teeth. Both treatment plans bring you closer to a confident smile and better overall oral health.
Dr. Starr and our team will consider your goals and oral health needs when deciding between full mouth reconstruction or a smile makeover. To schedule your first appointment, contact us online or call (202) 293-7177.